Nicole Lee serves as Alderwoman for the 11th Ward. She was appointed in March 2022, making history as the first Asian American woman and Chinese American to serve on the Chicago City Council.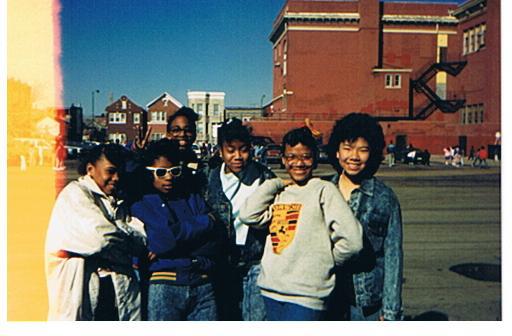 Born and raised in Chicago's Chinatown community, Alderwoman Lee is committed to leveraging her strong community ties to build a better future for all residents of the 11th Ward. A community engagement and social impact professional with more than two decades of experience in private and non-profit sector leadership, Lee is seeking a full term in Chicago's City Council to advocate for safer neighborhoods, stronger schools and improved infrastructure and transportation for the residents of the 11th Ward.
Lee's roots in the 11th Ward run deep, raising her two sons in the house her family has lived in for four generations. She is an established leader in the Chinese American and Asian American communities through her volunteerism and involvement in a number of local organizations. Lee has worked with the University of Illinois Chicago Asian American Advisory Council, the Asian Giving Circle, OCA Chicago, the Chinese Mutual Aid Association, and the Chicago Dragon's Athletic Organization. She's been an active participant in her children's schools, including having served and chaired the Local School Council of Haines Elementary School.
Prior to her appointment, Lee spent nearly 15 years with United Airlines, where she served as the Director for Social Impact Optimization and Global Community Engagement. In that role, she led the team accountable for building the company's global non-profit partnerships and spearheading the strategy around humanitarian aid and disaster response. She has held positions in both the private and non-profit sectors, including as Development Officer at Premier Bank, Program Officer at BP America Inc., and as an independent consultant specializing in community relations, social investment, and corporate social responsibility.
Lee is a graduate of Whitney Young High School. She obtained her Bachelor's degree from Indiana University's School of Public and Environmental Affairs and her Masters of Public Policy from the University of Chicago's Harris School of Public Policy.